Online Kid's Dance Course
Online Kids Dance Course
with Emily Cooper from Hands Heart & Feet
DESCRIPTION:
This is a super fun dance course, ideally suited to kids from 6 years to 12 years old, though also totally fun for the whole family.
All classes are pre-recorded. They can be done at whatever time and pace suits you, and you can return to lessons as many times as wanted.
COST:
- This course can be purchased with Creative Kids Vouchers
- Or $100. Get in touch to organise the best electronic payment for you: emily@handsheartfeet.com
ENQUIRIES:
Feel free to contact Emily if you have any questions: 0405 517 759 or info@handsheartfeet.com
Dance Style:
The dance style will be a funky fusion a variety of contemporary styles.
Who can do it?: 
The course is tailored specifically to kids 6-12 years old, though also totally fun for the whole family.
Seriously. If you're an adult, who decides you just love to dance & you want to do this course, that's fantastic!
Acknowledgement:
This project is supported by the NSW Government through Create NSW.
CONTENT:
This course includes:
- An introduction
- 3 Warm-Ups
- 7 dance classes, in which we learn 7 different choreographies
- A Dance-Athon (non-stop dance marathon for 25min)
- A Cool Down
- Bonus Features: including Behind The Scenes, Dancing with the fabulous Katoomba & Springwood Dance Classes, plus cute dogs!
Below you can see descriptions and snippets of all clips on offer.
Once you join and log in, you'll be able to play each video.
Join or Log In for full access
Meanwhile, enjoy the snippets below!
What people are saying...
I did the Hands Heart & Feet Online Kids Dance Course with my 10 and 14 year old nieces. We all had so much fun grooving together! Emily's instructions are clear and easy to follow. For us, it was a great way to re-energize from an afternoon slump - and of course, we loved it when her dogs got in on the fun. Highly recommended!
We had so much fun doing Emily's Online Dance Course. I sent the course to my granddaughters in Sweden for a Christmas present, and we did the classes together. Nora and Lucy loved doing the classes with me. It was such a great way to connect and have fun together. Thanks so much, Emily. You are amazing.
I can highly recommend this course. It's so lovely to have Emily and her pups smiling at us from our tv in the lounge room. And if the kids aren't in the mood, I have been known to turn it on and do it by myself - usually they can't help but join me. The warm up is an instant pick-me-up, with the fun music and moves, One of the dances has even been taught to our dog!  
INTRODUCTION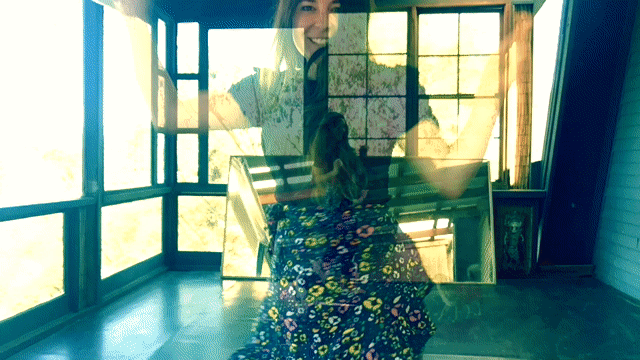 Emily says hi, and also introduces cute dogs - Barry and Petunia. Find out the 2 things you need to know before starting your dance course.
WARM UP 1: HAND DANCING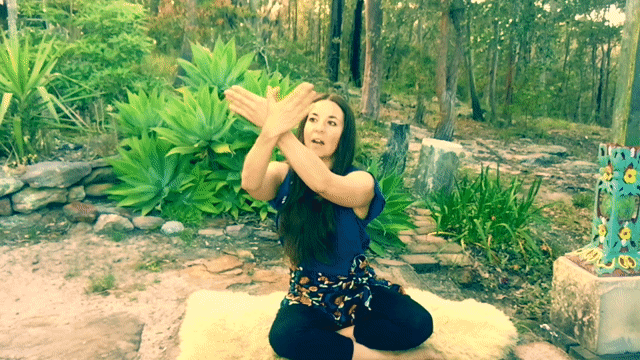 Before we begin learning dances, let's warm up the body. This is a sitting down warm up, in which we make beautiful shapes with our hands and arms - like turtles, fish and caterpillars.
WARM UP 2: THE DANCEY ONE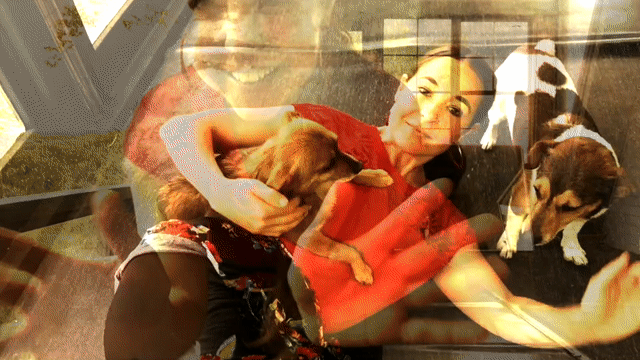 Our second warm up is fun, fast and rhythmical. It's energetic and playful. Follow along, get warm and get ready to leap frog!
WARM UP 3: STRETCHES
Join us for some simple, enjoyable stretches. Barry and Petunia will be giving us some very helpful tips and demonstrations. Stretching helps us get ready for dancing, and also helps keep our body flexible, strong and healthy.
DANCE CLASS 1: THE MOUNTAIN ONE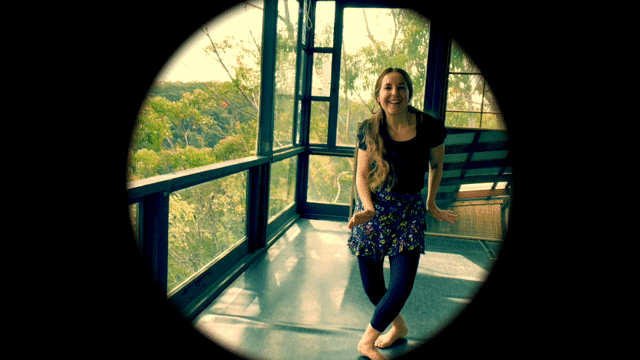 Learn your first dance with Emily, Barry and Petunia. This dance is accessible and fun, great for all ages and levels of ability.
DANCE CLASS 2: THE FAMILY ONE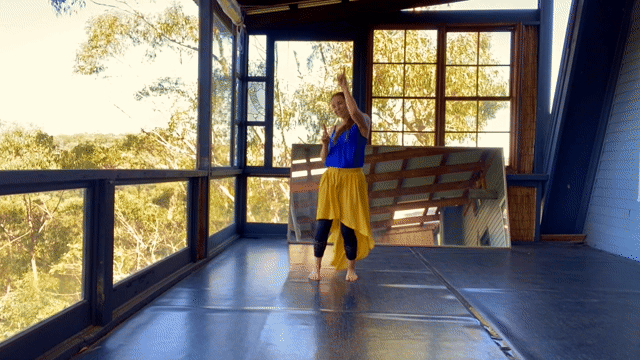 Get your groove on, because when we dance together, we become like family. In this simple, lively dance, we move our hips, we shimmy our shoulders, we grape-vine, march, swim and boogie. Fun for the whole family.
DANCE CLASS 3: THE ONE WITH THE FABRIC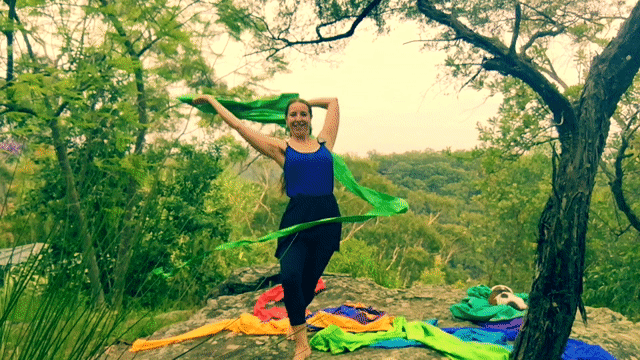 This dance class is held outside on a beautiful rock. We work with a gorgeous, expressive style of ballet. We also use a prop in this dance - a piece of fabric. No previous ballet experience necessary. Enjoy!
DANCE CLASS 4: THE ONE WITH THE COLOURFUL HANDS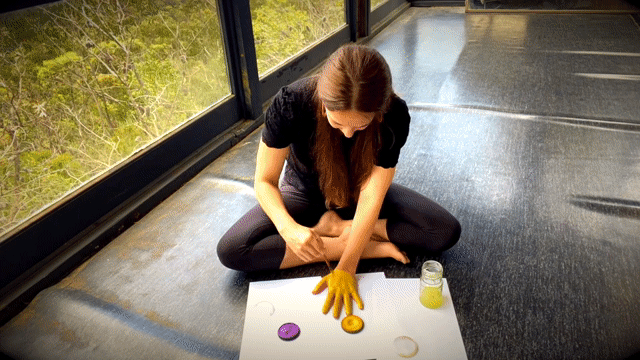 This is a sitting down dance - a great one to do if you're feeling a little less energetic. If you want to, you can join Emily in painting your hands to make the movements look beautiful and interesting. Learn cool, rhythmical clapping patterns and revisit some of the hand movements we learnt in our first warm up.
DANCE CLASS 5: THE ONE WITH THE HAT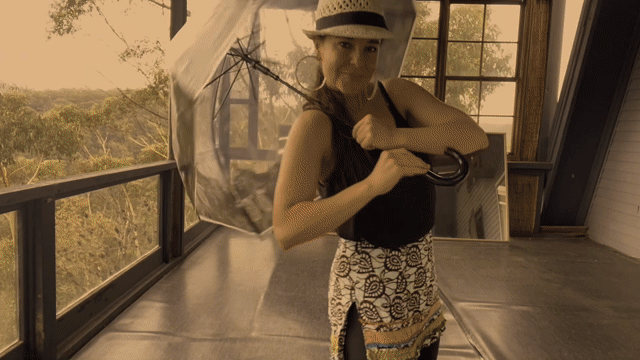 This is a slightly longer, slightly tricker choreography - so try this one when you're ready for your next challenge! Bring a hat and look out for the part where Barry and Petunia interrupt the class because they want to go for a walk.
DANCE CLASS 6: THE MOONLIGHT ONE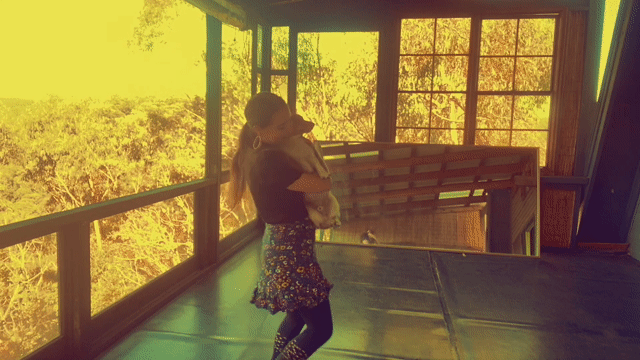 Step it up another level again for an even more detailed choreography, with lots of yummy moves and grooves. This is a delightful fusion of upbeat contemporary moves, mixed with touches of smooth, classic styles. You can totally do it.
DANCE CLASS 7: THE ONE WITH A PARTNER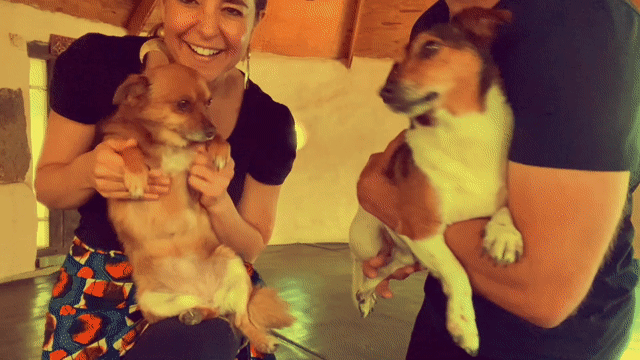 Our final dance class is a feel-good, festive partner dance. (If you don't have a partner to dance with, that's okay - just follow along with Emily's part). Guaranteed to make you feel happy and alive!
FINALE: THE DANCE-ATHON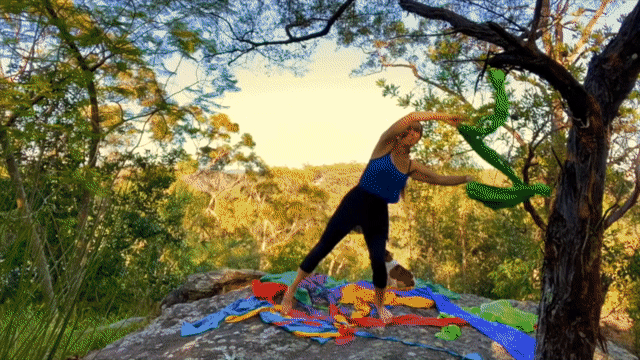 This is EVERY choreography played back to back, without any instruction. Challenge your physical stamina as well as your brain power with this fantastic opportunity to get down and boogie with 25 minutes of continuous dance.
COOL DOWN: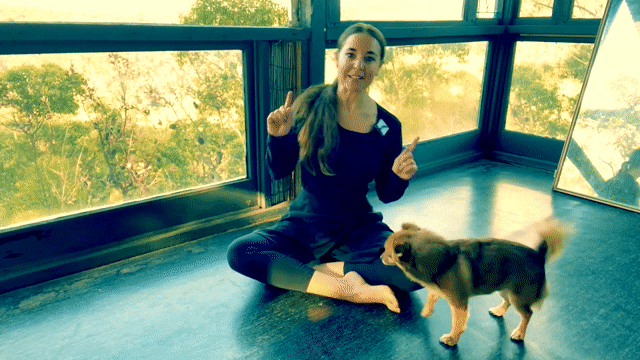 Take a few gentle stretches to cool your body down and thank yourself for a job well done.
BONUS 1: BEHIND THE SCENES: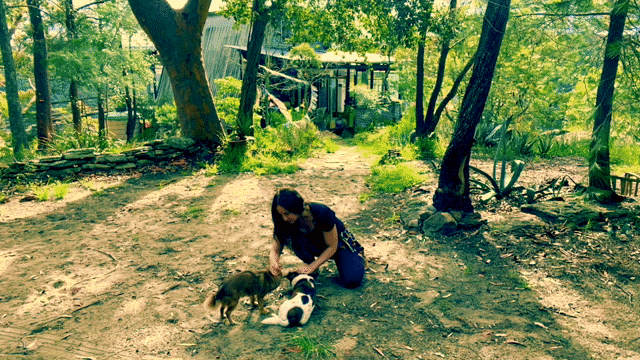 Check out the off-grid property where the dance course was filmed. We take a tour of the studio and have a look at the equipment used. Barry, Petunia and Emily edit some clips together - plus cicadas.
BONUS 2: KATOOMBA DANCE CLASS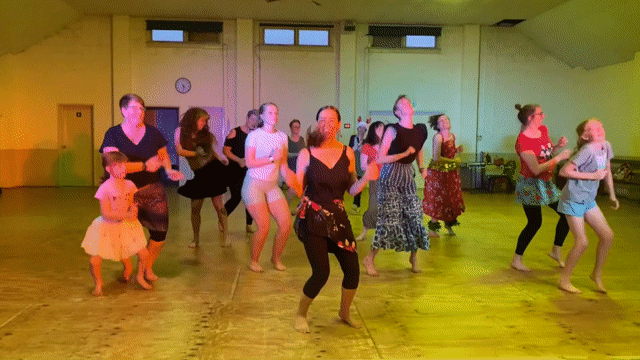 Dance the Partner dance (learnt in a previous lesson) with the gorgeous and amazing Katoomba Dance class!
BONUS 3: SPRINGWOOD DANCE CLASS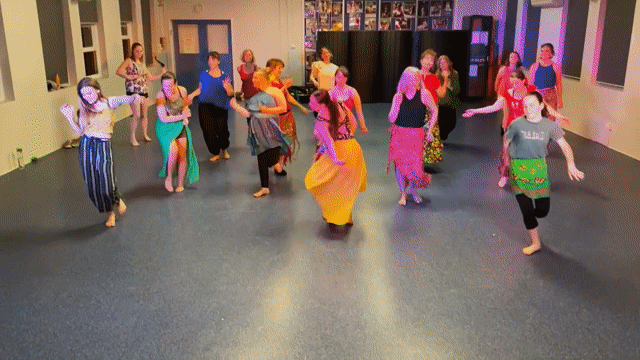 Dance the Moonlight dance (learnt in a previous lesson) with the inspiring and fantastic Springwood Dance class!
BONUS 4: BLOOPERS AND OUTTAKES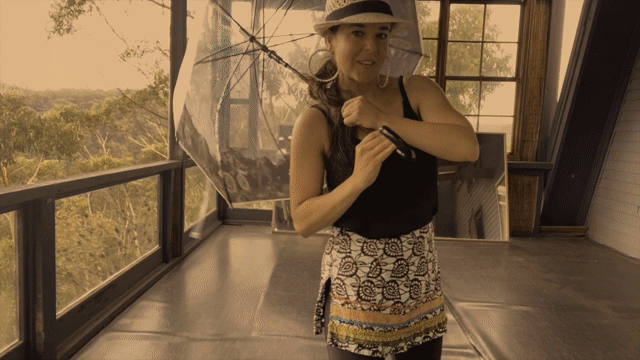 Not every take makes it into the final product and this is why.
This project is supported by the NSW Government through Create NSW
Subscribe for upcoming events: